1928/30 FORD ROADSTER
Know someone who'd love this?
Share on Facebook, Twitter or via Email: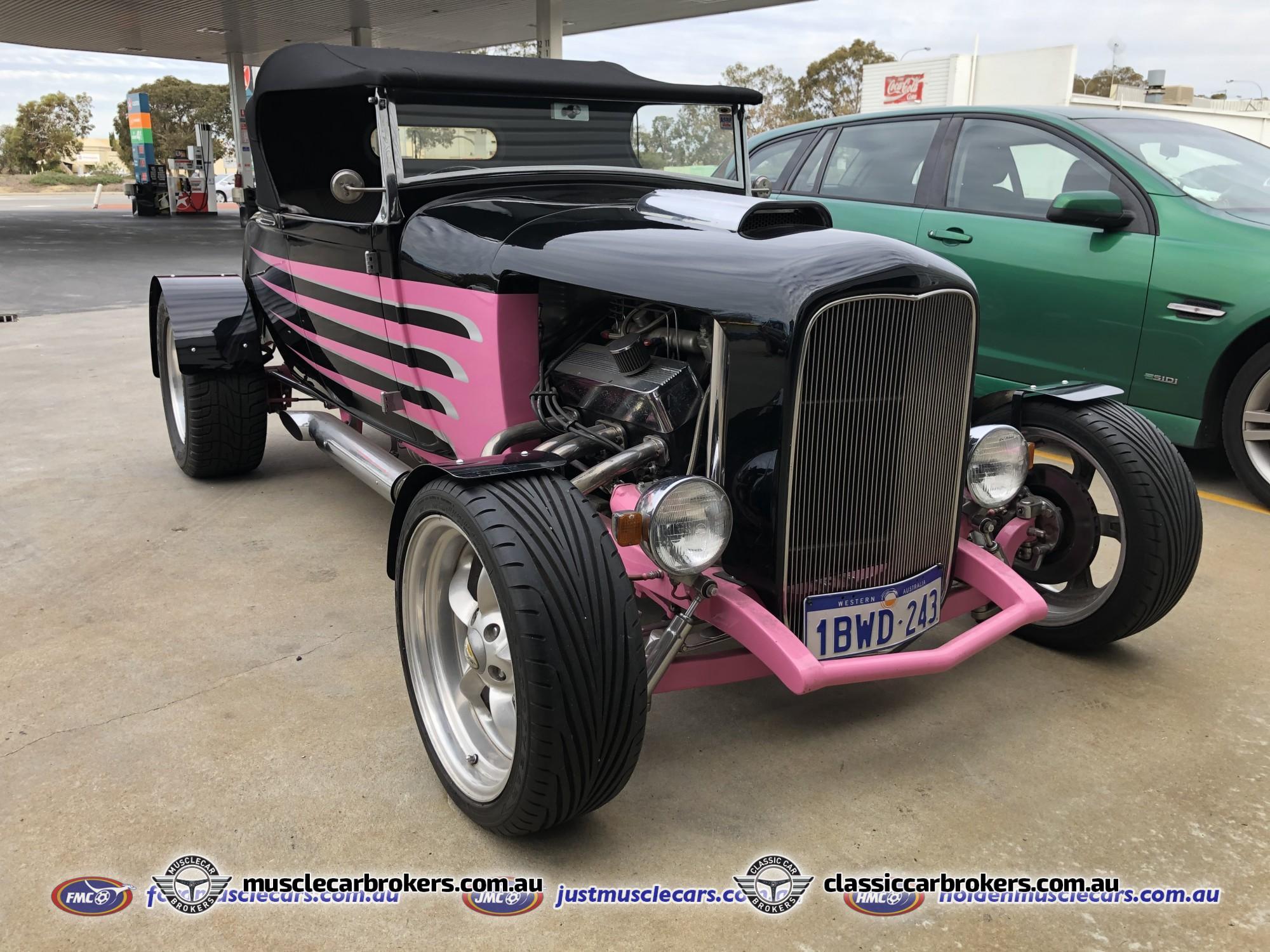 Friday, April 9, 2021 at 11:41:50 PM Australian Eastern Standard Time
****PRICE REDUCED TO $50k !!!!!!!!!!! A LOT OF CAR THATS VERY VERY CHEAP. YOU WOULD NEVER BUILD A QUARTER OF THIS CAR FOR THIS PRICE !!!!!!!!!!
This 28/30 Ford Roadster would have to be one of the best built well known roadsters on the west coast, originally built by the owner in the 90s for his wife explaining the ""Strike Me PINK LJ Torana colour"" The wife never used it and i purchased the car in 1999 and refurbished it and drove n showed it for 4 years in which it won top accalades every time it entered a show, not side shows, always WARPS Perths Hot Rod & Street Machine Spectacular Shows where it was amongst the best Nation wide, Best Roadster, Best Undercarriage, Best Paint etc etc, it would still win the wood when detailed and polished up tday, the interior is about the only seriouse item & that Ugly Ugly steering wheel that requires updating, its still all good but way back in the 90s. There is a slimmer set of cycle guards with it also.
The Older couple that have owned it for the past 15+ years now just dont use it anymore and Rob, the owner is one of WAs top engineers & has made sure everthing has been kept well maintaned and in safe and excellent driving conditon, the car performs, drives & stops well above the excellent level, has all its engineering, ASRF is on full WA B Class Rego.
* New 383 SB , hasnt done 5000 Ks
* Twin 450s, Tunnelram, perfect tuned length headers, electronic ignition,Turbo 350 Trans kitted up, B&M shifter.
*32 rails on jig built chassis by Steve Houlahand, one of Austs well known HotRod Fabricator/Builders
* Billit adjustable coilovers, triangulated back end 4 bar with 9"& drums, i beam with shorty shocks 4 bar & discs front
* Billit tilt steering colmn with Ugly Steering Wheel !!!!!!